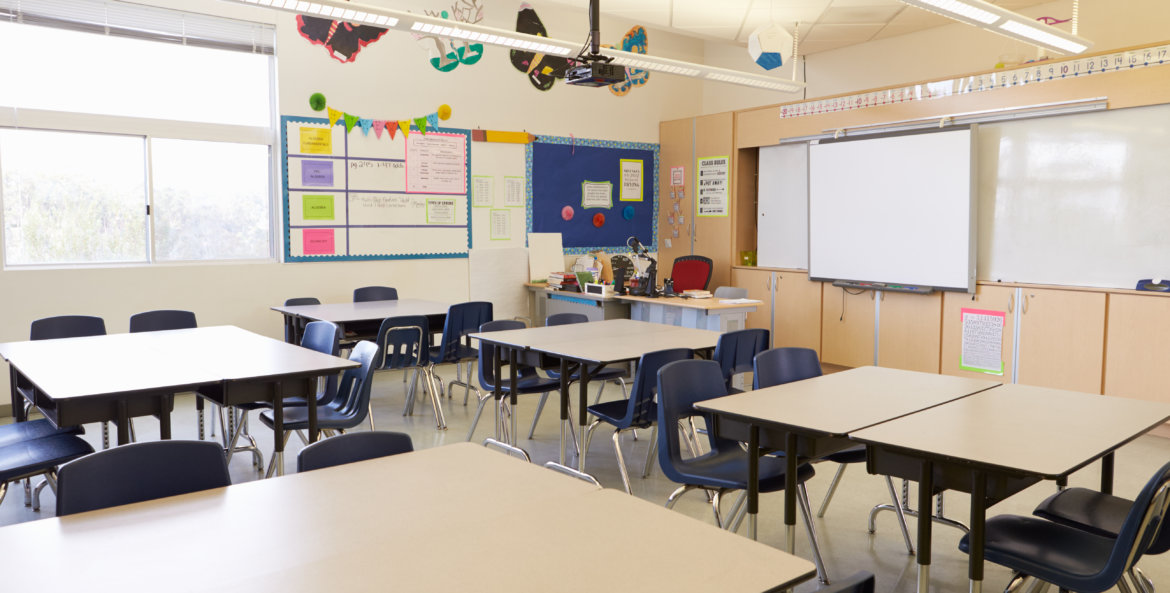 Looking to update the outdated facilities at your school? Need more capacity for an influx of students? Our modular classrooms, here at Useful Structures, are just the ticket.
In this blog, we'll be looking closely at what we mean by 'modular classrooms', their uses and benefits.
What is a modular classroom?
Modular classrooms are a sustainable building solution for educational establishments that are expanding and need to accommodate more staff and students.
These structures are made from components off-site and are quick and easy to assemble on-site, ensuring minimal disruption. They are extremely energy efficient and, thanks to their modular design, provide flexible workspaces.
For the most part, modular buildings come fully kitted out with lighting, teaching space, adequate room for storage and a hallway. Some also incorporate space for toilets (including wheelchair-friendly access) and can be adapted or added to suit the everchanging requirements of your school, pupils and staff.
What are modular classrooms used for?
As their name implies, modular classrooms are fantastic learning spaces and can cater for general educational needs.
However, the team at Useful Structures can easily adapt the layout and design of your building to accommodate specific teaching requirements.
Want to create a science laboratory?
No problem – a modular classroom can be equipped with gas taps, sinks, fume extraction systems and a services control panel to create a safe area for practical experiments, which are a core part of the science curriculum.
How about a music suite?
If you're keen for students to express their musical talents but worried about the noise distracting the rest of the school, modular classrooms are the way forward. Just make sure you let our designers know your intentions and we'll provide soundproofing and the relevant acoustic treatments to ensure volumes are kept to an absolute minimum.
Aside from music and science, modular structures like these are great for teaching students how to cook (a skill that's sure to come in useful in later life!). All you need is a safe learning environment, fitted with spacious cooking stations, food storage facilities, demonstration/preparation areas and handwashing sinks.
They also make brilliant changing room facilities, staff rooms, libraries, storage spaces and extracurricular activity rooms.
What are the benefits of modular classrooms?
There are several reasons why so many schools have already taken the plunge and opted for modular classrooms.
These include:
Cheaper to build – unlike traditional brick and mortar classrooms, it costs a lot less to build a standalone building in an underutilised area of the school's grounds. Plus, most modular classrooms are constructed from sustainable materials, which means you get to spend less and benefit the environment at the same time.
Cheaper to run – as a result of being built from eco-friendly materials and technologies, modular structures are much more affordable to run. You can use these buildings for before or after school activities without having to keep the main building lit, heated and unlocked.
Completely customisable – whether you'd like to add an extra classroom to enable students to spread out or you're planning on creating a computer room/IT suite, modular buildings can be tailored to suit your needs and means as and when they change.
Want to enquire about modular classrooms?
Of course, there are many more benefits to be had from adding a modular classroom to your building.
Why not get in touch with Useful Structures on 01788 861 246? We'd be more than happy to share our expertise and assist you in designing your adaptable and future-proof structure. And if you have plenty of your own ideas already, we would love to hear them and help you to transform them into a reality.