Useful Structures are specialists in the supply of bespoke marketing suites with a track record that speaks for itself.
Whether small and functional or large and spectacular, our bespoke Marketing Suites are based on the unique requirements of your project and your development. From concept to completion, we will work with your Sales and Marketing team, Architects. Technical, IT and AV teams and Creative Agencies to create remarkable structures and spaces.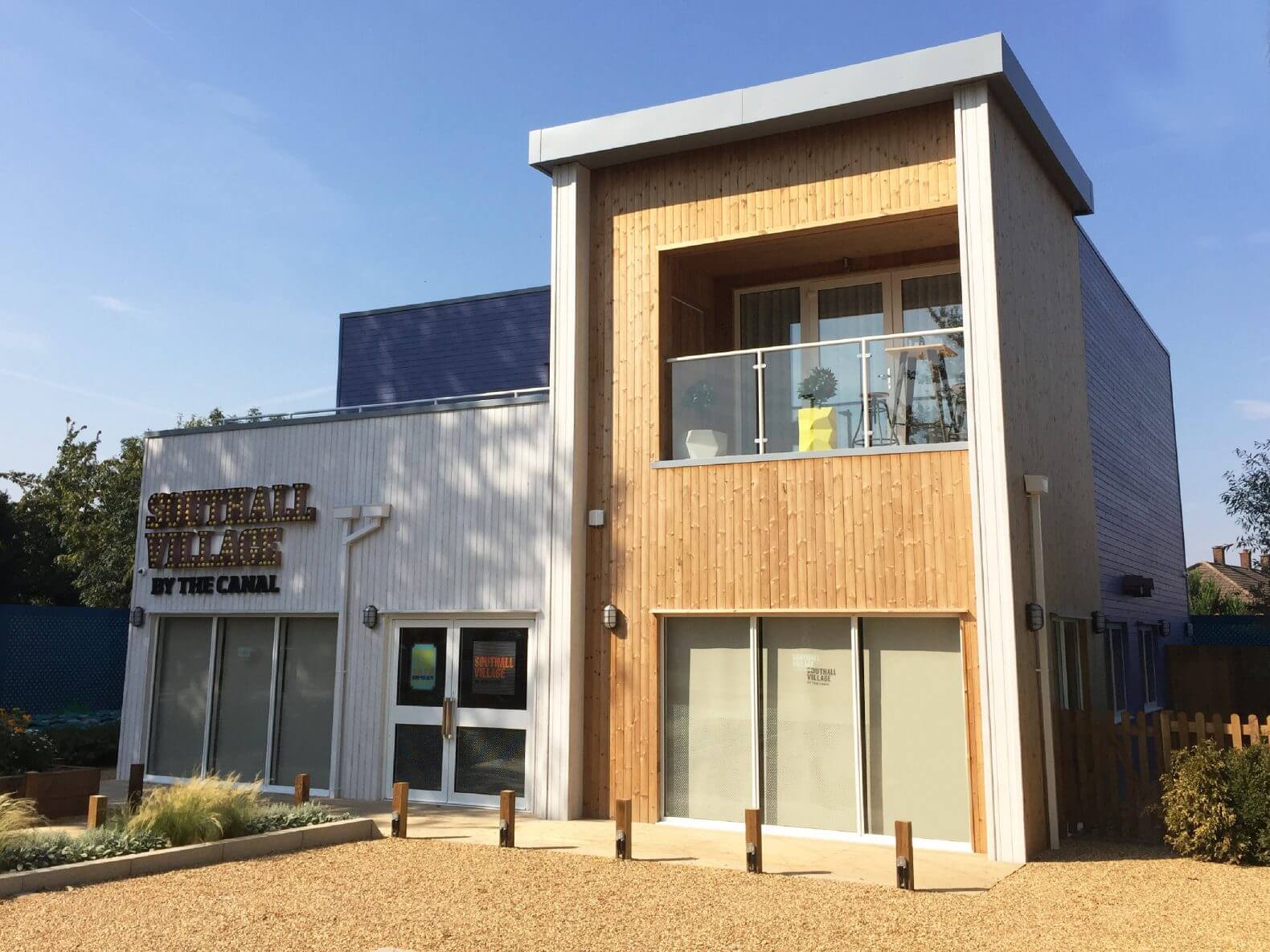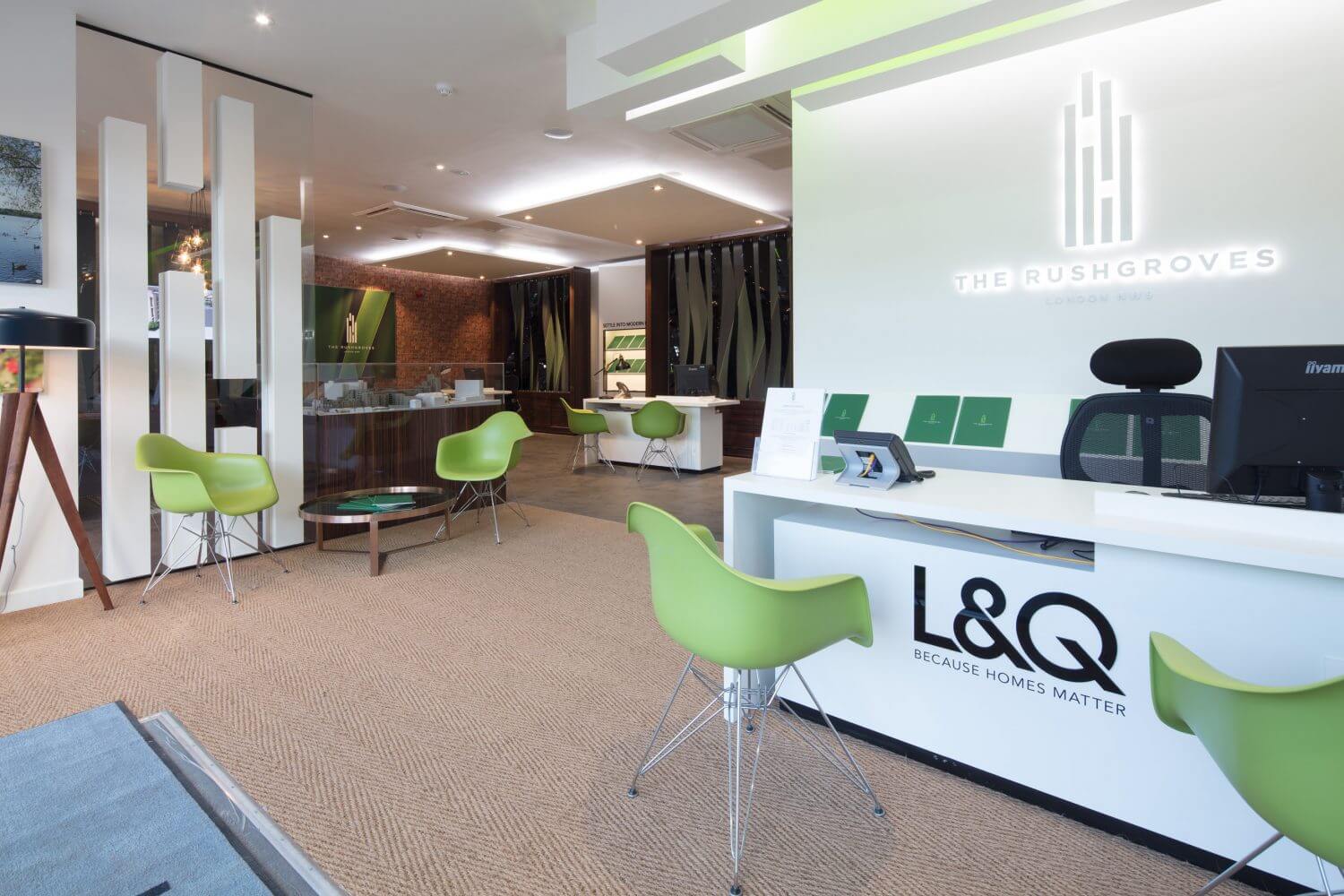 Our marketing suites are as unique as our clients' developments but we don't stop at making them look spectacular. We recognise that, as well as looking great, your marketing suite needs to be an effective and ergonomic working environment for your Sales and Marketing team. This is why interior and exterior fittings, data, electrical, AV and telephone are placed exactly where you need them with lighting systems, air conditioning and workstations all customised to your exact needs.
Throughout the design process, regular consultation with you and your team will help us to establish your requirements for size, layout and fit out and give us a clear understanding of your design ideas and operational needs. We will include everything you need and nothing you don't. All aspects of the suite; its fixtures and fittings, data and AV, lighting heating and decoration will be agreed with you and signed off prior to production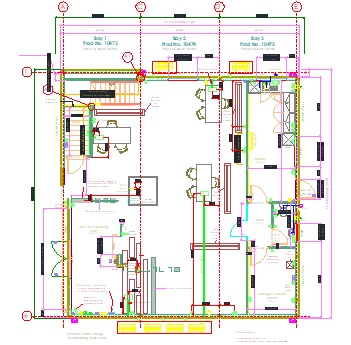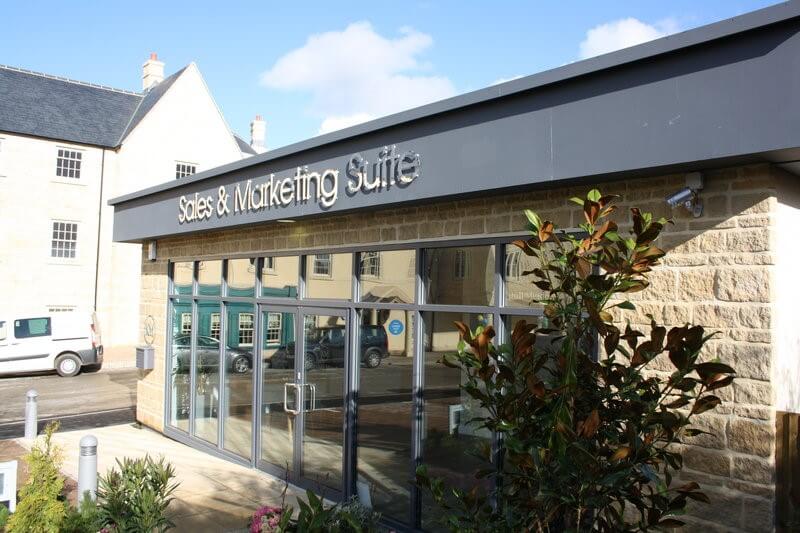 Once designed and finalised, our site team work with your construction team on-site to ensure a trouble free and on-budget installation. Our installation teams are all very experienced, all at least CSCS accredited and all hold up to date operators licences for every piece of equipment used. We provide comprehensive method statements, risk assessments, lift plans and certification. We will provide you with a full drawing package including foundation design drawings and work with your on-site team to ensure projects are safely delivered on time and on budget.
Off-site constructed to minimise installation time on your site and fully relocatable to maximise your return on investment, our suites are not only ideal for your overall project management but represent great value for money
Larger marketing suites often incorporate full sized show apartments, and we will work with you in stages to create your ideal, exclusive, spectacular marketing suite.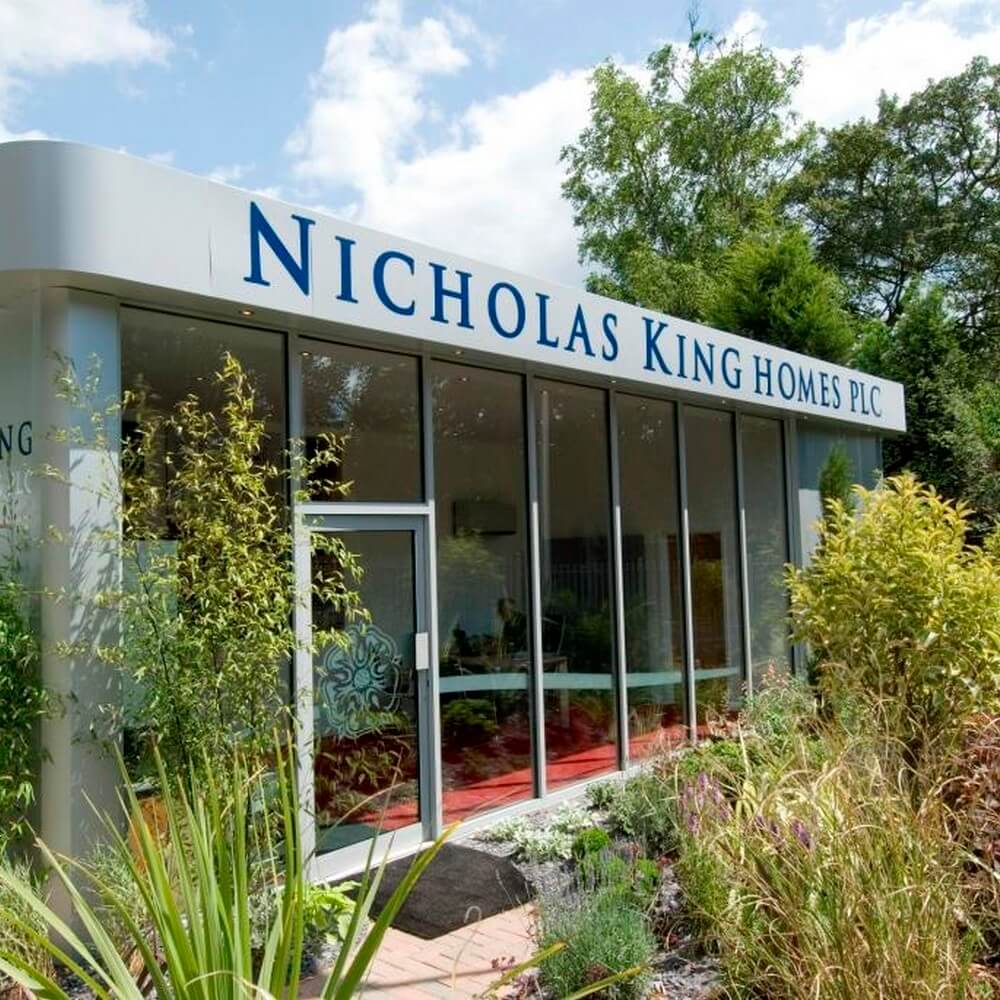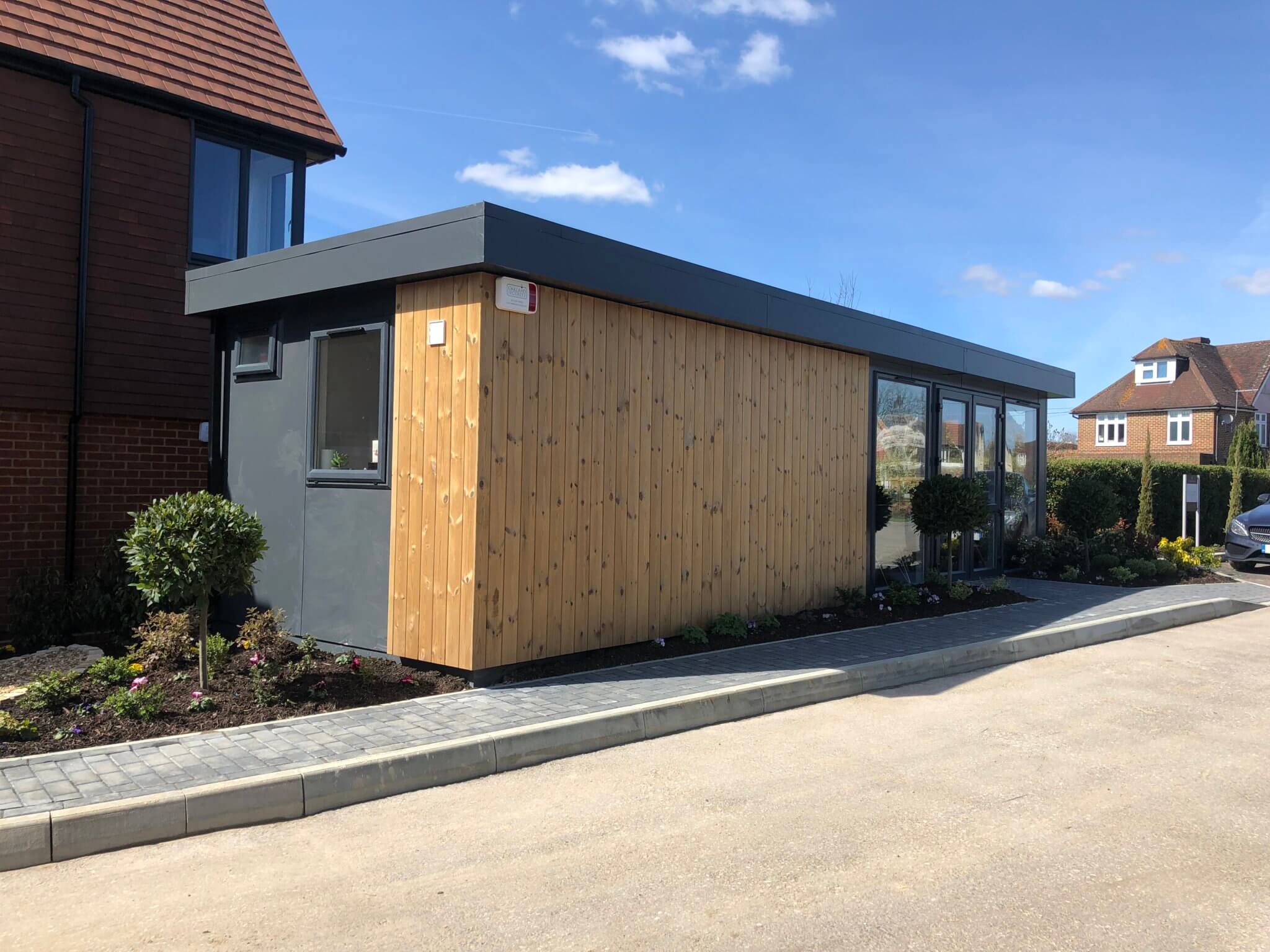 Budget Sales and Marketing Suites
Of course, every development is different. Smaller developments need something smaller and more befitting of the project budget – with Useful Structures, this doesn't mean compromising on the appearance or impact of your sales presence. Our one design "Foundation" range combines budget pricing with first-class aesthetics and is ideally suited to short-term or smaller development sales and marketing operations.
What Is A Marketing Suite?
Although the concept of a marketing suite is by no means new, it's fair to say, the days of dusty and uninspiring sales cabins are long gone even for smaller development. Companies know that first impressions are important – crucial, even, to the customer journey – and they are now willing to invest in state-of-the-art buildings that will help to drive sales. They want a structure or space that showcases their company and development in the best possible light; a space that demonstrates exactly what they can do, effectively "selling the dream" to any potential customers that pass by.
By definition, a marketing suite is a space to market and sell desirable homes to potential customers; a small or large relocatable building that is set up to display a developer's products and services. Many modern-day marketing suites include a show apartment or home on a new housing development. Essentially, the show home or apartments is there to show potential buyers what they can expect, giving them an idea of how the finished house would look once it is fully built and furnished. In a way, a temporary marketing suite is an aspirational environment, somewhere designed to generate interest and encourage a sale and – as the first step on the buyer journey –  it is incredibly important that it communicates the right message.
What are the Main Advantages of a Temporary Marketing Suite?
1. Professional Appearance and Stunning Aesthetics
Appearance has to be one of the most important aspects of a marketing suite. With so many traditional and contemporary internal and external finishes to choose from, the possibilities are endless. It is incredibly easy to create a space that looks spectacular, combining stunning yet professional aesthetic features with the main principles of your brand and your company ethos. Ultimately, the better your marketing suite looks, the better the first impression you will create – and the more interest you will generate amongst your target audience and potential customers
2. Tailored to Your Exact Needs and Requirements
Whether you need a small and functional structure or a large and attention-grabbing space, a temporary marketing suite can be designed and constructed to meet your exact requirements. They come in different shapes and sizes, with different layouts and various single and multi-storey options to choose from. Fixtures and fittings are included to meet your team's needs, with data, AV, telephone lines and electrical points situated exactly where you need them and lighting systems, air conditioning units and workstations to suit your exact requirements. A bespoke marketing suite will be completely tailored to you and your company, thus ensuring that it is as effective and ergonomic as possible for your sales and marketing team.
3. Relocation, Relocation, Relocation
A new marketing suite is often designed with a specific site in mind; however, due to the way in which they are constructed, it is possible for them to be relocated at a later date giving huge economic and environmental advantages over something that is built only to be discarded or knocked down when its job is done.. You won't have to worry about the costly expense of buying a new marketing suite each time, as you can just take your existing suite with you. In this way, portable marketing suites are completely future-proof. They offer great value for money and maximum return on investment.
State-of-the-Art Bespoke Marketing Suites by Useful Structures
When it comes to creating a marketing suite for the first time, many companies find it difficult to bring all of the above aspects together into one space. Of course, they understand their brand and the product or service they are trying to sell; however, many business managers lack the expertise and experience needed to design and create a high-quality marketing suite that does exactly what it is intended to do (i.e. inspire customers and encourage them to make a purchase). This is where specialist suppliers, such as Useful Structures, can be of great help and assistance.
We have great experience and expertise in this area and, over the years, we have helped countless businesses to improve their operations and increase their sales by creating temporary marketing suites to meet their needs. We have a proven understanding of building safety regulations and standards and, when it comes to the design and aesthetics of the structure, we can offer valuable advice and suggestions in line with your business. From concept to completion, we work closely with our clients and their team of staff. Our experienced staff will construct and install the structure with minimal fuss and, ultimately, we strive to create a bespoke marketing suite that ticks all the right boxes and sends the right message to your potential customers.
If you would like to find out more about marketing suites, or if you have any questions about the marketing suites for sale at Useful Structures, please feel free to get in touch. Our dedicated and friendly team of staff are always on hand and happy to help with your enquiries. Give us a call on 01788 861246, or drop a quick message using the online contact form. These structures are an exciting advance in the world of sales and marketing; they are the first step in the customer journey and they are becoming increasingly important to a businesses' success. Rethink your sales and marketing strategy and start creating your perfect bespoke marketing suite today!