Temporary Warehouses, Loading Canopies, Storage Spaces, Scanning Sheds and Logistics Buildings
Useful Structures have very close links to the storage and distribution industry and are specialists in the design and supply of buildings to protect your operations and your client's freight.
Whether you are a pallet network member, warehousing and logistics business or haulier, space in which to carry out your operations and store goods is always at a premium and sometimes simply not available. Useful Structures have a range of superbly engineered buildings that are flexible, cost-effective and fast to install that can be moved or modified as your business develops and changes.
Adaptable, clear span structures that fit your available space, in which to store goods or protect them from the weather during loading, unloading and trans-shipping. Your operations and storage should be as easy and trouble-free as possible. Your customers must, of course, be happy with the condition of the goods that you deliver.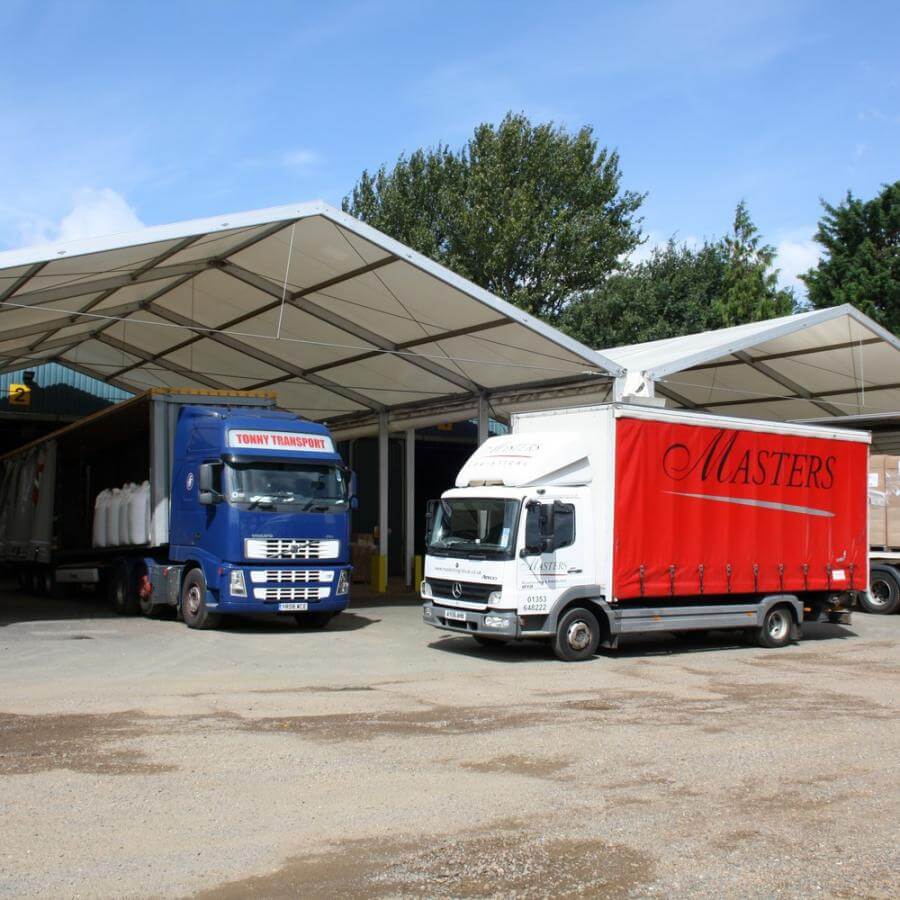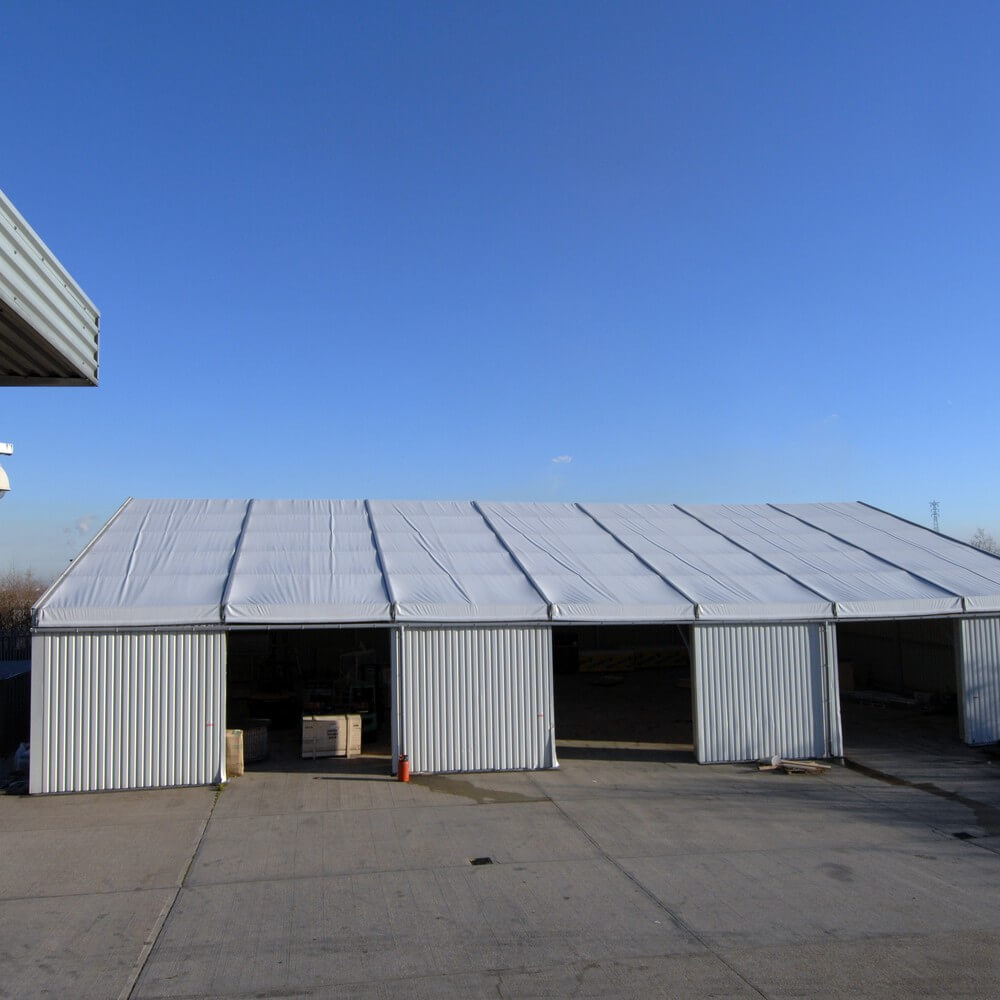 In most cases, we can install directly on to your existing concrete yard and your building will be ready for use a matter of days after our installation team arrives on site.
Of course, there are many building types out there that claim to provide the type of cover you need but you need to have the assurance of an expertly engineered and installed industrial building that makes sense cost-wise and that will last indefinitely which is why every one of our structures is engineered for its specific location with structure-specific calculations to BS6399, BS5950 and BS8118.
Who knows how your business will have developed in 5 years time? Our buildings give you the reassurance that, as well as their ability to move to a completely new location if necessary, the structures can be expanded "in situ" cheaply and quickly to meet your changing business requirements.
We provide quality temporary and permanent warehousing solutions which are fully relocatable, expandable and cost-effective that can be relied on to keep your freight protected from the weather at all times, load after load, year after year. The success of your operations is always our priority, so we work with you, your team, your existing facilities and your given budget to provide your temporary warehouse,  loading canopy or scanning shed ready to use in a matter of a few weeks from your initial contact with us.
Following an initial no-obligation design consultation at your site, we will have the information and understanding of your operations that will enable us to design and deliver a structure ideally suited to your needs and existing facilities with a full choice of doors, roller shutter doors, external finishes, colours, and a lot more, wherever you are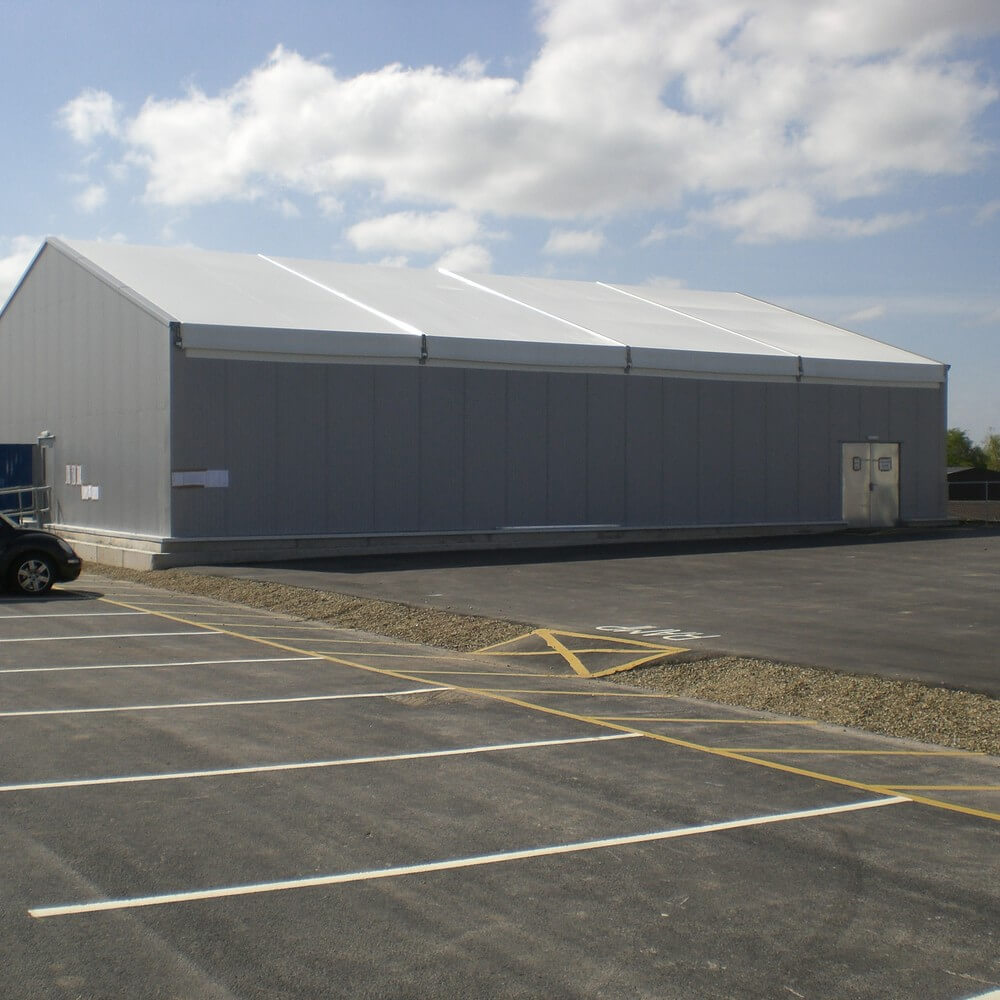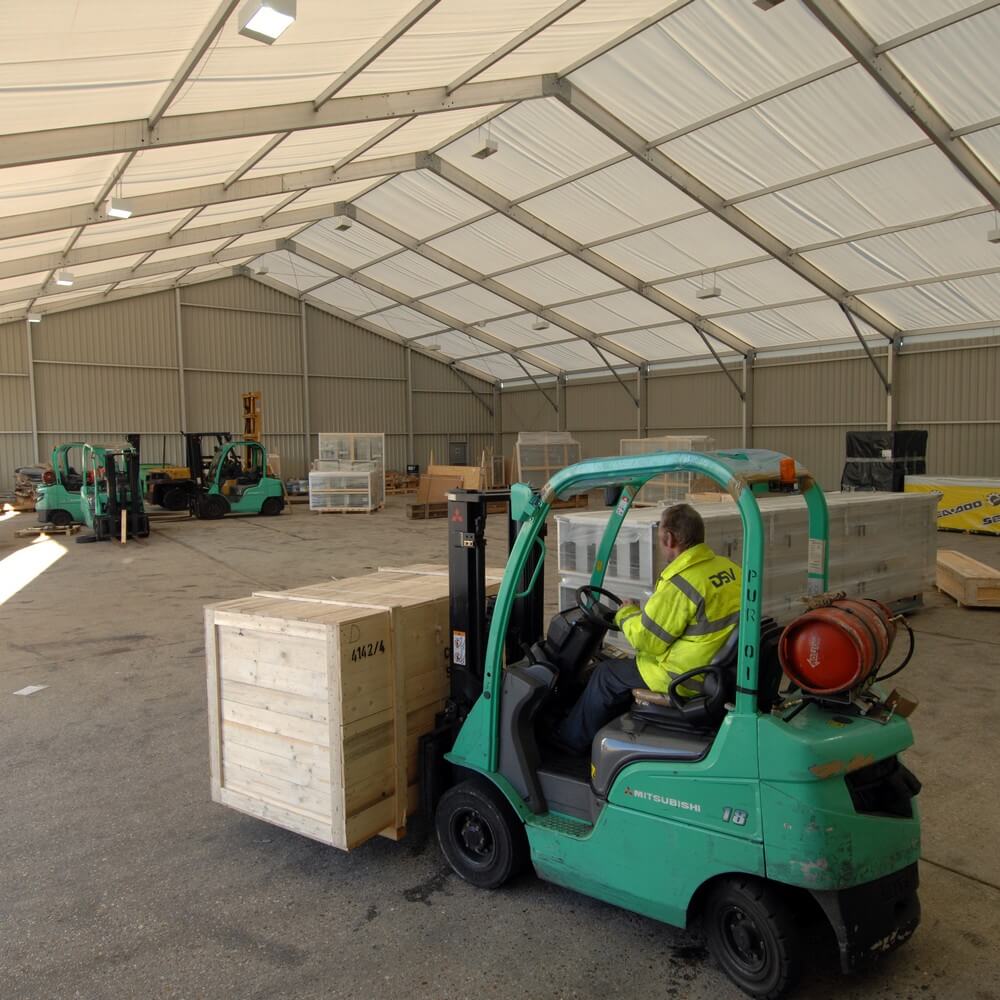 Benefits of working with us:
Fast, cost effective storage space or canopies – high enough for double decked trailers

Quick to arrive and erect

Standard or insulated versions

Loading canopies to ensure dry freight whatever the weather

Clear span widths up to 30m (100ft)

Unlimited lengths and bespoke sizes to fit any area

Standard eave heights up to 6m (20ft)

Roller doors and personnel doors fitted as standard

No need for traditional foundations – we usually install directly onto your existing yard

Fully wind and snow rated structures

Very low cost alternative to traditional buildings

Individually engineered to meet UK Wind and Snow Loads with calculations to BS6399, BS5950 and BS8118.