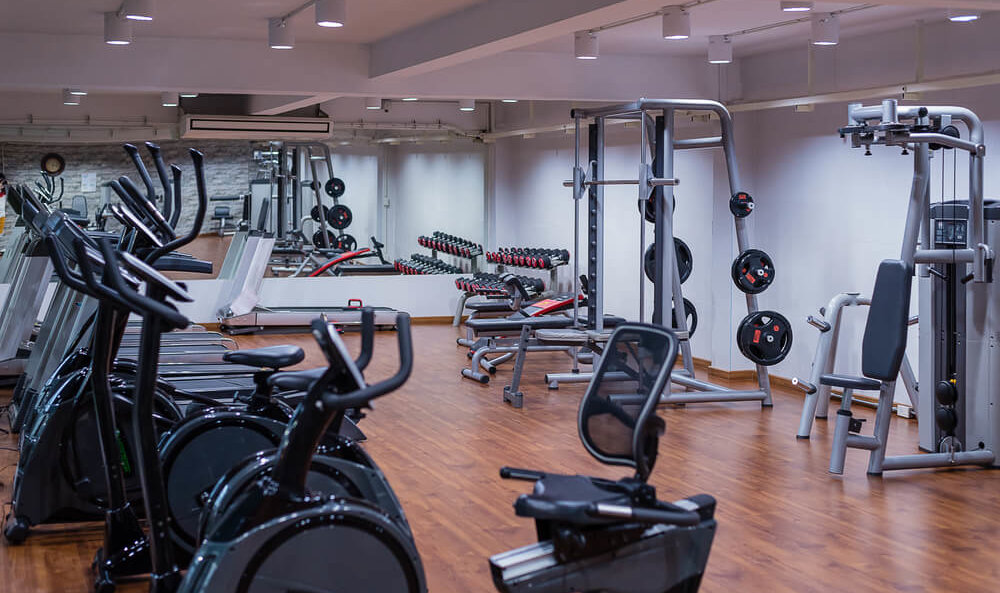 Always known you've wanted to open a gym or fitness centre?
Whether it's the concept of being your own boss that's so appealing, or you want to make up the rules yourself, work whatever hours you like or see your name above the door of your fitness building, there are a few key things you need to keep in mind.
If you're ready to take on the rewarding challenge of owning your very own fitness facility, here are our 8 top tips to ensure a long, successful career.
1.    Choose your location wisely
When opening any sort of sports or fitness building – be it a dance studio, weight room, or boxing club – it needs to be easily accessible for those living and working in the local area.
There should be ample parking spaces, excellent public transport links, and plenty of well-lit footpaths surrounding the facility for those travelling on foot.
Another important factor to consider is the competition. Are there any other fitness buildings close to where you had in mind? If so, do your research to find out what services they offer, who their facilities accommodate, and how your fitness centre would fit into the mix. This will determine whether you should opt for a different location – somewhere that your facilities and services will be welcomed.
2.    Pay close attention to the demographics of your target audience
Often, people make it their New Year's resolution to eat healthier, lead a more active lifestyle and shed Xmas pounds.
In most cases, they'll opt to join a gym or sign up for a fitness class that's on their doorstep. However, some may be willing to travel a little further for cheaper memberships or access to state-of-the-art facilities, depending on their budget and training needs.
Although you'd be forgiven for getting caught up in the excitement when starting your own business, always pay attention to the demographics of your potential members.
Don't make the mistake of opening a facility that's out of the price range of your local community. And make sure you choose a location that suits your target audience's fitness style and work schedule.
3.    Figure out your brand identity
Regardless of what type of fitness suite you're thinking of, establishing your brand identity is key.
It represents your core values, missions, reputation, and the promises you make to your loyal members. It's closely associated with the culture you exude too.
Having a clearly defined brand can make a huge difference to how your business operates and how your members feel when they walk through the door of your fitness building.
So, ask yourself why you wanted to start up your own business in the first place. Was it to help clients improve their overall health and fitness levels? To fill a gap in the market? For social interaction? Or another reason?
4.    Consider the fitness trends for 2022
Due to COVID-19, gyms across the country had no option but to close their doors during lockdown. This meant regular gym-goers had to participate in online workouts at home, don their running shoes, and pump up the tyres on their bikes in 2020/21.
Despite gyms and leisure centres reopening towards the end of 2021, many people were (and still are) reluctant about returning. That's why it's worth looking at what your potential members would like to see from your business.
For example, you could offer face-to-face spin classes and record them live on Zoom or Facebook for people to join in at a later time.
Perhaps your members would prefer outdoor personal training sessions to reduce the spread of coronavirus? In which case, you'd want your fitness building to have plenty of outdoor space and the appropriate equipment.
5.    Determine what equipment you need
Before you can start to think about kitting out your fitness studio, you need to consider what your clients' goals are.
Is it just cardio and strength training, or do some people require recovery and relaxation?
Though you could opt for a mix of weights and cardio machines (including but not limited to treadmills, exercise bikes, rowers, and ski machines) to ensure you have all bases covered, it's a sensible idea to work out what 'zones' would be beneficial.
From here, and bearing in mind the amount of space you have available, you can work out what equipment you will need to accommodate the demands of your members.
6.    Hire staff who share your passion
The process of hiring staff can be exciting and stressful at the same time. After all, these people will become ambassadors for your business – so it's only natural that you want them to understand your core values and what your business is about.
The ideal candidate should have a can-do attitude and be willing to go the extra mile to ensure your business thrives. This applies whether you're recruiting personal trainers, gym instructors, receptionists, or cleaners.
7.    Educate your employees
Gym members seeking knowledge, motivation, and coaching often turn to staff. With that said, you want to make sure that your team is properly equipped to provide them with the assistance and support they need to achieve their goals.
A brilliant way to do just that is to ensure all staff are clued up on the basics. Though not compulsory, you might request that they have a specialism (i.e. sport and nutrition, strength and conditioning, recovery and rehabilitation, etc.).
It's also important that personal trainers and gym instructors know how to operate machinery safely and how to deliver engaging workouts using the equipment available.
8.    Design your fitness building to support your brand and ethos
Here at Useful Structures, we specialise in bespoke fitness suites and are confident that we can offer a long-term, future-proof investment to suit your business needs.
Although they come with basic fittings and fixtures, such as doors, lighting, high ceilings, non-slip sprung floors, and full wiring, our modular fitness suites are tailored to your unique requirements.
That means you can choose the layout to ensure it's suitable for your brand and company culture – not to mention the equipment, specialist training and fitness classes you'll provide.
In addition to this, we can incorporate showers and changing facilities into your fitness building, as well as a reception area and dedicated place for refreshments – just let us know what you need and we'll bring your ideas to life.
To discuss your requirements in further detail with our experts, please don't hesitate to get in touch with us.
Either give us a call on 01788 861 246 or email info@useful-structures.com, and we'll get back to you as soon as possible.