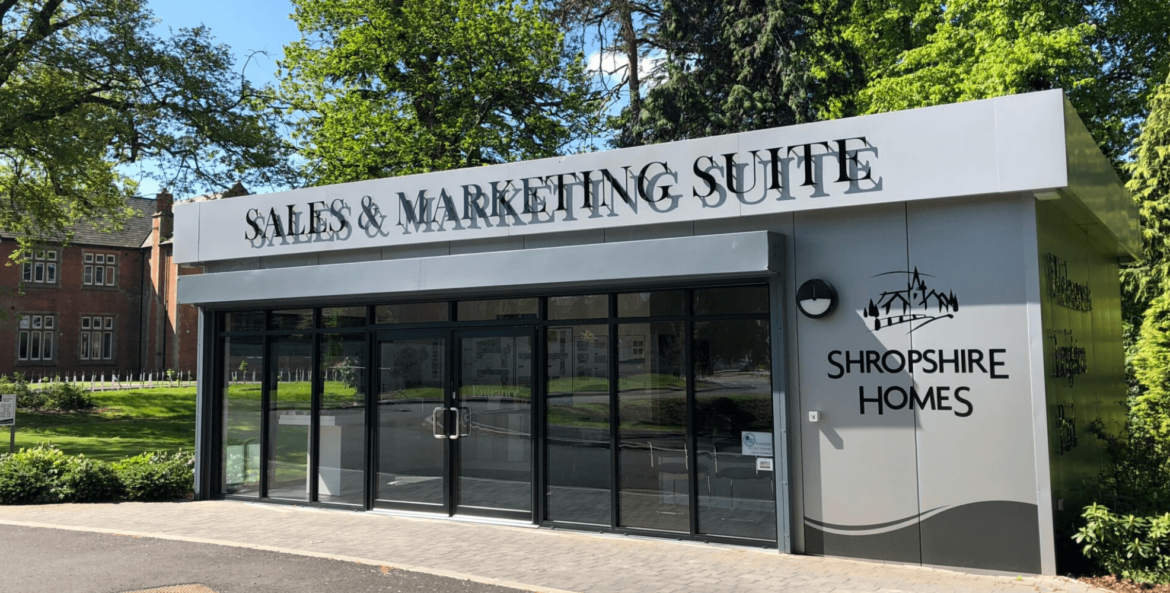 If your company manages one or more marketing suites that are both highly functional and visually appealing, the positive impact on your sales is likely to be considerable.
Whether you choose temporary marketing suites or permanent structures that can be adapted to promote a range of different campaigns and products, the decisions you make involving the design, construction and ergonomics of each will be vital to its success.
When you commission Useful Structures to create your marketing suites, our bespoke approach means that we can create whatever you envisage whilst being guided, advised, and assisted by our seasoned experts who have spent years developing an in-depth understanding of the impact of every aspect.
So, how exactly can marketing suites from Useful Structures help to increase your sales?
A visual statement
Useful Structures' bespoke marketing suites are always designed to cohere precisely to each company's unique branding and approach – so that visiting clients will easily recognise what the organisation or development in question is all about.
A "real world" experience
There is no marketing approach more effective than surrounding a potential client with examples of your brand's strong points.
Guiding a prospective buyer around an attractive show space or allowing them to interact with your products in person will always be a far more effective approach than a verbal sales pitch or presentation. There is no substitute for "real world" experience and our marketing suites are designed to provide your clients with exactly the experience that you want them to have.
A future-proof investment
Useful Structures' marketing suites are fully relocatable. They may have been designed and engineered with the first site in mind. But once that particular project comes to end, your structure can be moved – quickly and easily – to the next site and used again.
In other words, they are a future-proof investment. Rather than having to pay for a new marketing suite every time you start a new project, you can simply relocate your existing structure – and adapt it to meet your changing business needs. And ultimately, that will mean less expenditure for your business and more profit.
Why Choose Useful Structures?
Marketing suites from Useful Structures are bespoke built by industry leading trades, according to your individual brand identity, your site requirements, and unique needs – whilst remaining fully compliant with building regulations.
Our specialists will base every decision and aspect of the design on the discussions and interactions they have with you.
Each aspect of the design, layout, and functionality of your sales and marketing suite will be subject to your sign off to ensure that they adhere exactly to your standards, preferences, and budget.
As well as marketing suites, the team at Useful Structures also design and construct modular offices and classrooms, fitness, sports and leisure structures, warehouse, storage and logistics buildings and waste management facilities.
For further information about the services provided by Useful Structures, simply get in touch with the team today. Our specialists will be happy to answer any questions you may have and discuss your requirements.