The Beta system offers a highly cost-effective building for waste management activities. The nature of the waste management and recycling industries means that any investment in a building for your business needs to be carefully considered:
Will the structure be large enough for future needs and the growing range and volume of materials for recycling?
Will you still be on your existing premises in a few years time?
Do you build a structure to leave on site when your tenancy expires?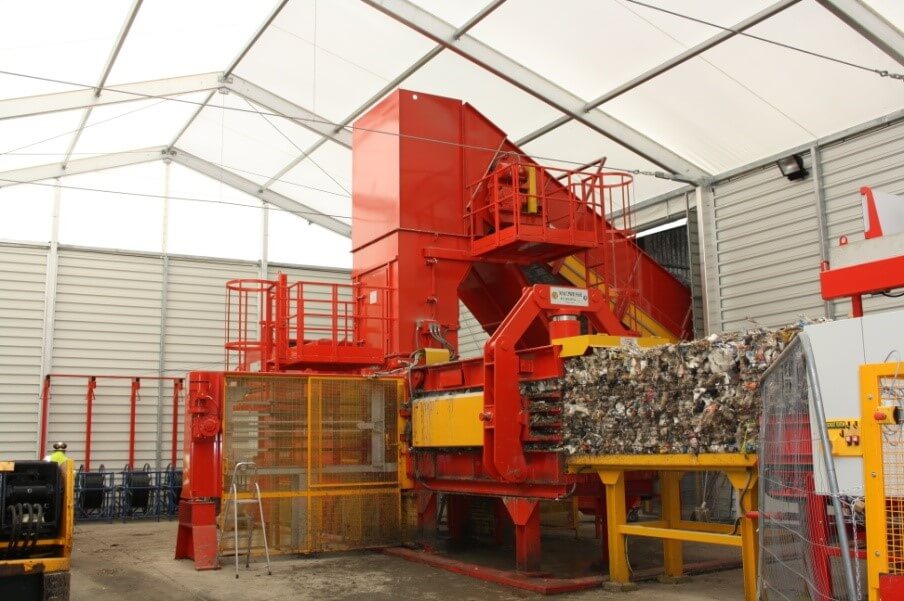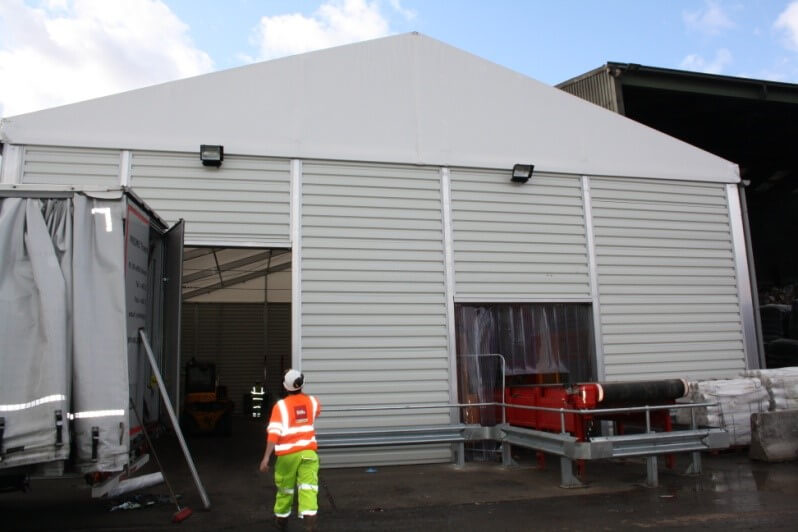 With clear span widths of up to 30m and unlimited lengths, the Beta system can be a permanent or relocatable building in which to house your recycling and waste management facilities. The membrane roof allows daylight to permeate the interior of the structure and reduces the need for expensive electric lighting during daylight hours and provides a comfortable, light and airy environment.
As with our other buildings, there is no need for traditional foundations and the expense they incur. Your existing yard, a simple concrete raft or even just bases at the point of anchoring are all that's needed to secure your Beta structure.
Despite this inexpensive method of anchoring, the stability and longevity of the structure is ensured by its engineering and our construction in accordance with rigorous and thorough calculations that are carried out on each and every one of our structures prior to installation.
All Useful Structures buildings bring the added assurance of being designed in conformity to BS6399 – the only British Standard that should be employed for any structure in place for over 28 days. This means that the building is engineered and calculated to exactly the same Wind and Snow loadings as a traditional building.
Options include single and double leaf doors, roller shutter doors, glazing and many choices of external colours and profiles as standard. Buildings can be insulated or uninsulated according to your process needs.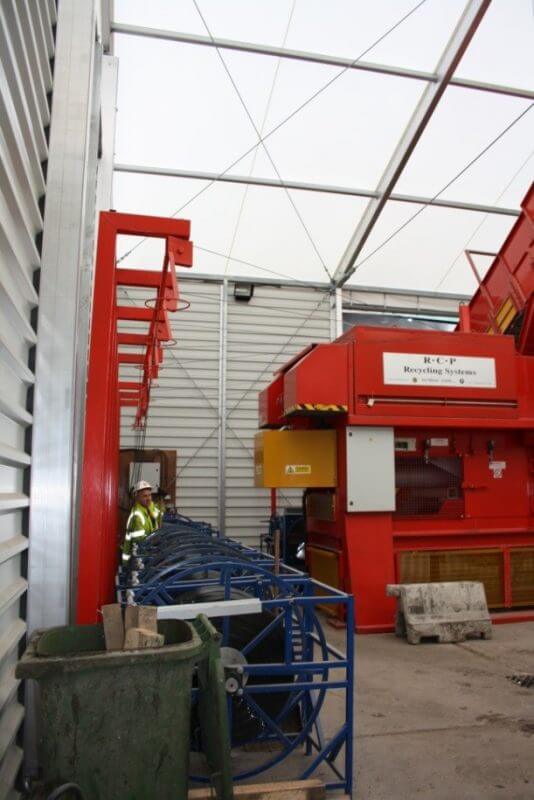 Frequently Asked Questions